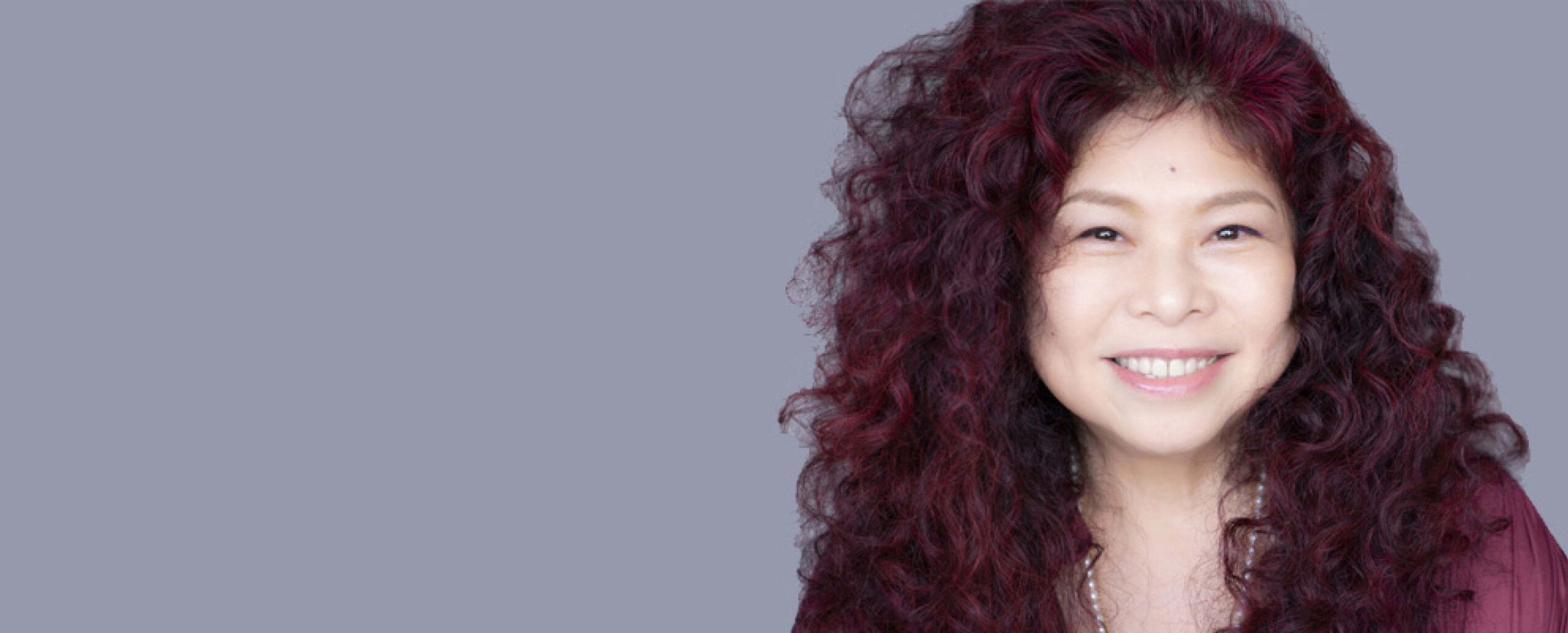 ---
---
Profile
1992年に久保田利伸よりスカウトされ、バックグラウンド・シンガーとしてプロデビュー。弾力と包容力のある声質と、時に凄みまで感じさせるパワフルな声量と表現力は、ひと声で「彼女だ」と聴く人に知らしめる1級品である。
その後DREAMS COME TRUEのバックグラウンド・シンガーに抜擢され、いくつものツアーに同行し、吉田美和氏とユニットを組んだ「FUNK THE PEANUTS」で抜群の人気を得る。同時期、いくつものアーティスト達のライブ、レコーディング等に呼ばれる存在となる。
1999年、「RENT」に起用されたことでミュージカルの道を開く。これを機に「レ・ミゼラブル」「フル・モンティ」「シスター・アクト~天使にラブソングを」「メリー・ポピンズ」「オリバー」といった海外作品で味と存在感、歌唱力でキャラクターを演じ、賞賛を得る。2008年、NYのNo1ゴスペル・グループのミュージカル「シング・ハーレム・シング」に唯一の日本人として抜擢され、20公演をアメリカ人に交じってこなし切る。
更に歌と演技力に磨きがかかり2012年、宮本亜門氏作・演出「I Got Merman」では喜びと勇気を、2017年、石丸さち子氏作・演出で主演を務めた「ボクが死んだ日はハレ」では観客に号泣を提供した。
2011年から5年間に及び、NHKEテレにてパペットバラエティ「フックブックロー」にて声優デビューし、その後、実写版映画「キャッツ」、ディズニーアニメ映画「2分の1の魔法」に参加し、確かな仕事ぶりを見せる。
2022年、WOWOWが初めて手掛ける海外ミュージカル「ジャニス」にて大変難しいニーナ・シモン役をこなし、喝采を浴びる。また同年、舞台「家政夫のミタゾノ」でストレート・プレイに挑戦し、奥深い演技力を見せつけた。
キャリアと共にいくつものジャンルをこなし、絶対的な信頼感を提供し続ける稀有なシンガーであり、女優である。
Rinko Urashima made her professional debut as a backing vocalist after being scouted by Toshinobu Kubota in 1992. Her bouncy, captivating voice is dynamic and expressive; she is known for having a splendid voice that one can recognize immediately in a song.
Later, she worked as the backing vocalist for DREAMS COME TRUE, and went on multiple tours with the band. She then formed a unit with the band's singer, Miwa Yoshida, called FUNK THE PEANUTS and received critical acclaim. At the same time, her popularity grew more and more as she was called to join various concerts and recording sessions by other artists.
In 1999, she was offered a role on RENT, which opened up her career for musicals. After her performance, she went on to perform various roles in western musicals such as Les Misérables, The Full Monty, Sister Act, Mary Poppins, and Oliver!, where she was highly acclaimed for her unique and irreplaceable stage presence and exceptional singing. She then joined the cast of NY's number one gospel group's musical, Sing Harlem Sing as the only Japanese cast, and performed 20 shows amongst an American cast.
Her singing and acting improved extraordinarily after the above experiences, and in 2012, she helped give encouragement and happiness to audiences through Amon Miyamoto's I got Merman. In 2017, she played the lead role in Sachiko Ishimaru's Boku ga shinda hi wa hare and had audiences leaving the theater in tears.
Rinko made her debut as a voice actress in 2011 on NHK E-Television's puppet variety program, Hook Book Low and worked on the program for the following five years. She then worked on projects such as Disney's live action film CATZ and Disney's animated film Onward and portrayed massive talent in voice acting as well.
In 2022, she played Nina Simone in WOWOW's first attempt in a Western musical, Janis. She received critical acclaim for playing the difficult character. In the same year, she performed in a straight play called Kaseifu wa mitazo and showed an even more deepened skill in acting.
Rinko Urashima has developed a wide ranging career, and has provided a reliable and perfected art in everything she has challenged as a singer and actress.
年代別プロフィール
---
---